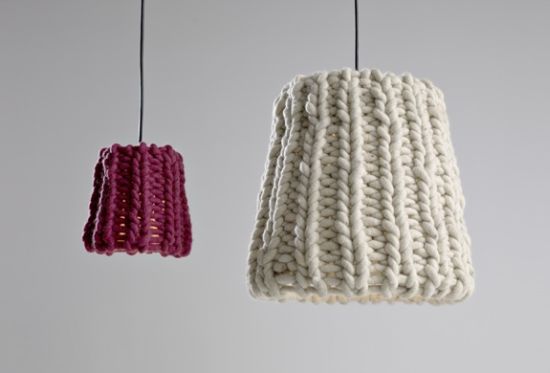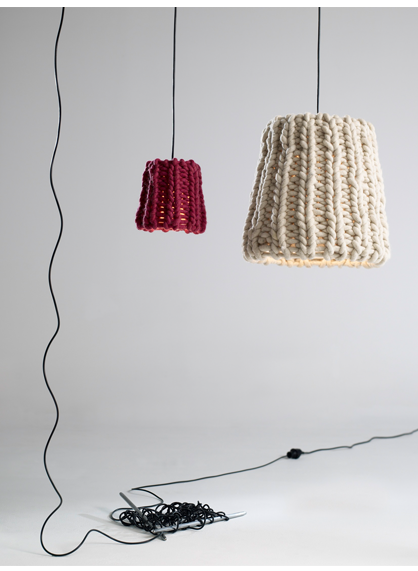 The design page CASAMANIA  distributes this very nice lamps from Pudelskern.
That's what they write about them: "Winters can be harsh in the Alps with lots of snow and the need of cosy interiors. The design of the pendant lamp "Granny"  is a direct response to the climatic challenges of cold winters with its long tradition of gatherings in living rooms around the fireplace, where grannies used to knit while telling stories. Pure natural wool from sheep bred on green alpine pastures in the remote valleys of the Tyrol.  For "Granny" thick woollen threads are used to produce a raw yet cosy surface. The threads are produced by a family business in the Tyrol, with each lamp hand-knitted by a collective of home-based workers in the Netherlands.
A natural treatment is applied, making the wool flame resistant and  resistant to moth and mite infestation. Pudelskern revives centuries of cultural history and shapes them into new forms. A rough and impressive landscape is woven into living objects".