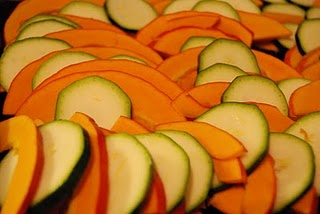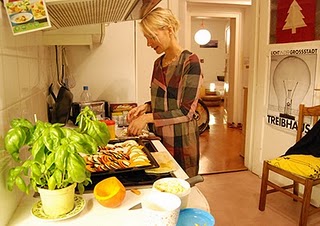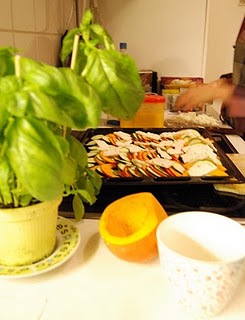 Pumpkin-Potato-Zucchini-Gratin:
that's what you need:
:one small pumpkin (hokaido is recommended)
:some potatoes
:one big zucchini
:200g cream
:feta-cheese
:olive oil for the plate
:salt&freshly ground black pepper
:basil
and here you go: cut the pumpkin, potatoes, zucchini in very thin slices and place on a plate with olive oil. Flavor with salt and pepper. Preaheat the oven to 180°C .
Put in the oven and pure in the cream and the chopped feta-cheese. Cook for about 15minutes and decorate with fresh basil.
I've got this recipe from my sister, it's so easy and yummy. give it a try. bonne app.