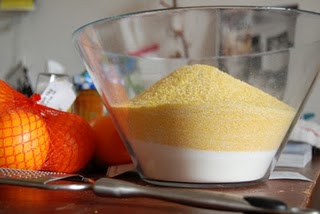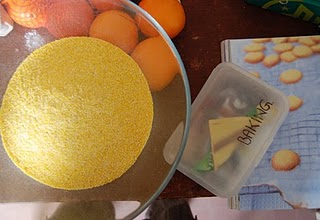 Orange | Polenta biscuits
for about 25 biscuits you need:
* 170g butter
* 170g sugar
* 255g polenta
* 100g plain flour
* zest of 2-3 oranges, finely chopped
* 2 large eggs
and here you go:
Rub the butter, sugar, polenta and flour together. Mix in the orange zest and the eggs. Cover with clingfilm and put in the fridge for an hour until slightly firm. Place a large square of greaseproof paper on a baking tray and spoon small teaspoons of the mixture in lines 5cm apart.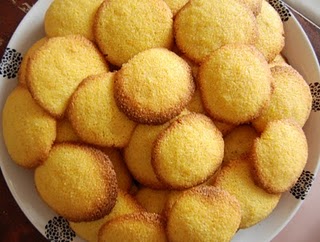 Bake in preheated oven at 190°C for around 5-6 minutes until the outside edges of the biscuits are lightly golden. Allow to cool before eating.