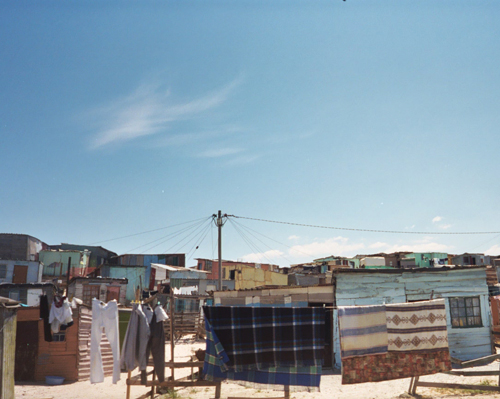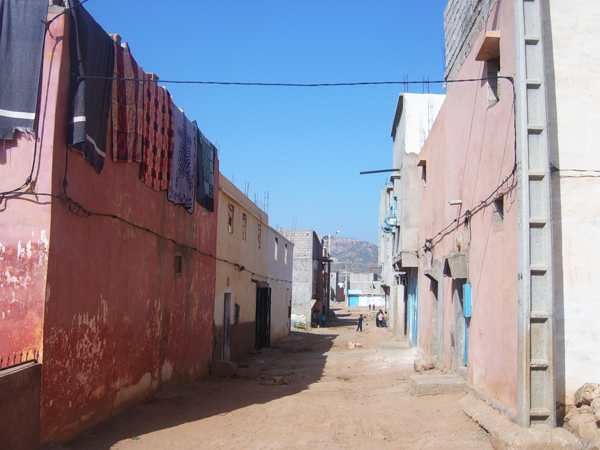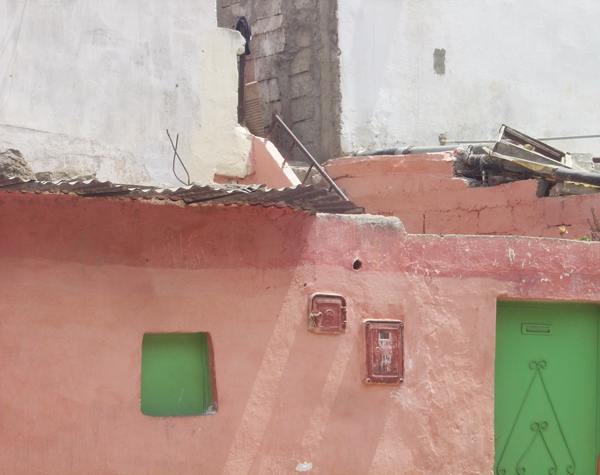 Vernacular Architecture ist Architektur, die beim Bau eines Hauses die lokalen verfügbaren Ressourcen und Traditionen aufgreift, um lokale Bedürfnisse und Gegebenheiten zu berücksichtigen. Eine Architektur, die sich stets weiterentwickelt und die ökologischen, kulturellen und historischen Kontexte in denen sie existiert reflektiert.
Der englische Architekturhistoriker und Schriftsteller, Paul Oliver schreibt in seinem Buch, "Dwellings, Vernacular housing Worldwide":"… "…it is contended that 'popular architecture' designed by professional architects or commercial builders for popular use, does not come within the compass of the vernacular."
Darüber hinaus bietet Paul Oliver eine einfache Definition der Volksarchitektur: "die Architektur des Menschen, und von den Menschen, aber nicht für das Volk."
Das obere Bild, aus dem Jahr 2004 stammt aus dem drittgrößten Südafrikanischen Townships "Khayelitsha", das vor allem aus Hütten aus Blech, Holz und Pappe besteht. Dies zeigt womöglich die Extreme der Vernacular Architecture…Das mittlere Bild, 2009, aus dem Herzen Marokkos, einer Häuserreihe am Rande des Atlasgebirges. Das untere Bild ein Haus an der atlantischen Küste Marokkos.